A New Art Renaissance?
I collaborate to create this artwork. The first ever Massimo Vitali NFT.
First of all, what are NFTs?
The NFT acronym we hear so much about nowadays means 'Non-Fungible Token' i.e. non-fungible, unique, digital contract.
What is the difference between a fungible and a non-fungible object? A paper banknote is fungible, I receive a 10€ banknote and I give back two 5€ banknotes, and nothing changes. Even a Bitcoin is fungible because I can exchange it, but I don't know exactly which file I own. On the other hand, NFTs are unique, collectible pieces, since they are "smart contracts", of which there is only one existing copy on the internet.
Since the NFT is a unique smart contract which cannot be falsified or duplicated, it is considered a signature on a paper contract certifying its authenticity. Any digital product can be an NFT if it is transformed in the right way.
All the NFT-related information is kept on the blockchain. Beware though, the Bitcoin=Blockchain equation is incorrect. Bitcoin is the oldest digital currency that sits on the oldest and most widespread existing blockchain in the world, but nowadays there are thousands of different blockchains. Each of them is a digital, shared and incorruptible database, where data transactions are recorded.
Once a unique token was created, the new era of collecting at all levels began. Everything in the NFT world is collectible and the NFT thus becomes a new status symbol. Art can benefit from NFTs in various ways, the most natural one being for artworks expressly created to become NFTs that have a generative code residing on the blockchain. For artworks like videos, photographs, sculptures or paintings that already exist, one can use the NFT as a contract and, through it, buy ownership of that specific work in single or serial editions, as was the case of fine art prints.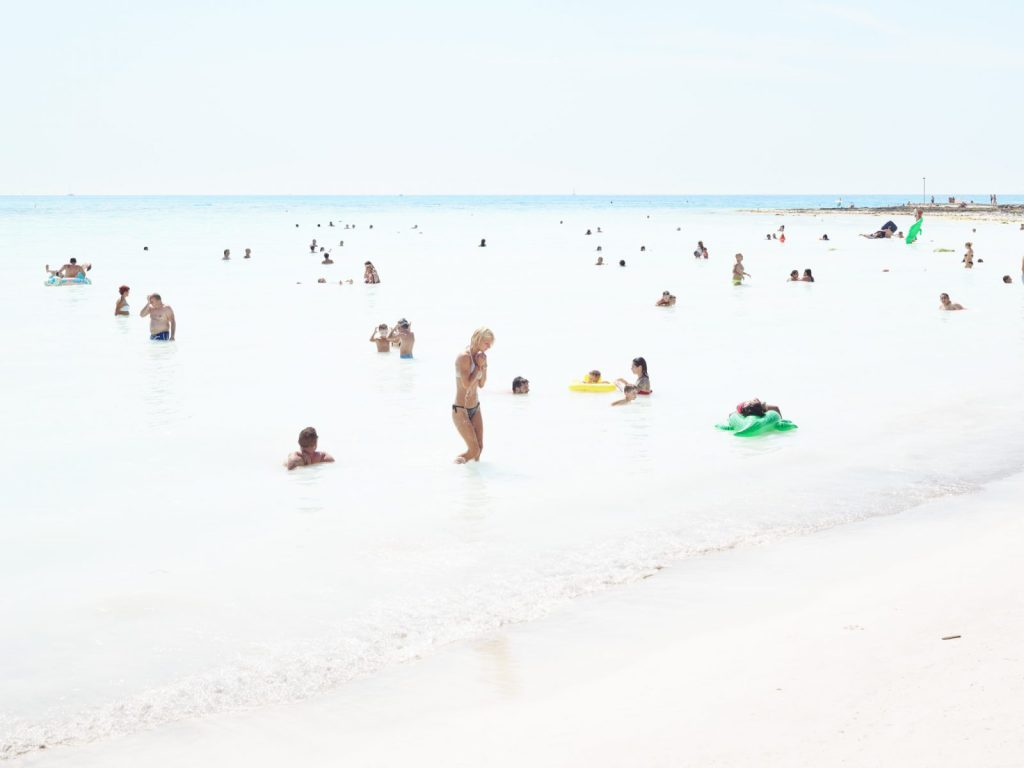 Among the NFT pioneers in Tuscany is the world-famous photographer Massimo Vitali who, like other great artists (for instance Damien Hirst), wanted to test this new art form by creating an NFT. With the help of my experience (Logu_NFT) who built up a team with Daniele Mensi (DigitalBits) and NFT BAZL, Vitali has imagined and created his first-ever artwork expressly conceived for the NFT world.
He used about forty shots from one of his famous photo series on Rosignano beach, including the well-known picture of the Maddalena Penitente, to create an audiovisual product representing the feeling he experienced at the time he shot the photo session. In other words, Vitali "sells" his direct experience.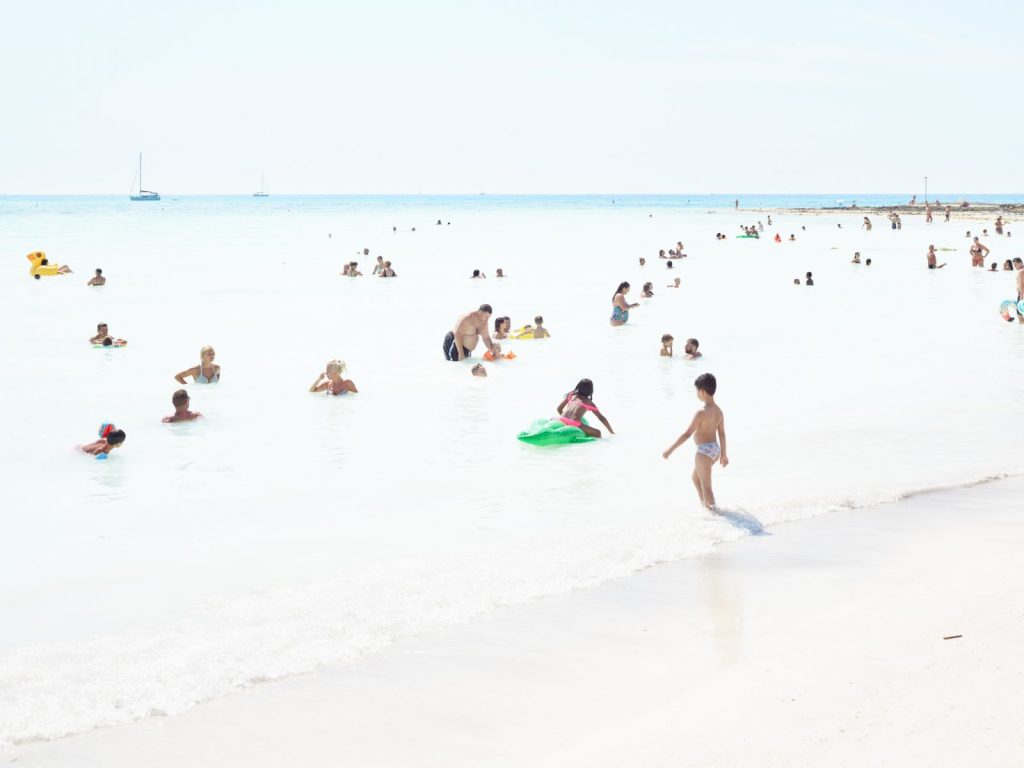 Vitali's NFT artwork will be auctioned at the Formula One Bahrein Grand Prix in occasion of "NFT MENA 2022", one of the first NFT art exhibitions, in collaboration with the Rak Art Foundation and the Dar Alfann Gallery, starting from a very substantial auction base.
Massimo Vitali states "Rosignano Session is made up of 36 photos displayed in chronological order and without edits, shot at the "Spiagge Bianche" (White Beaches) in August 2020. I became famous with the photos of Rosignano I took back in 1995, after the election of Silvio Berlusconi in Italy. At the time, I was driven by a great curiosity to know why hoards of people had voted for him. The most sensible move seemed to stand right in front of them with my camera, to look them in the face, in their most vulnerable, defenceless state. So, I went back there again in the summer of 2020, this time to study the behavior of people after the first lockdown due to Covid-19. I simply observed the sea, the people and their movements in the water. Rosignano Session helps the viewer to understand the experience I had when I arrived, and the viewer in turn is able to imagine a story, be interested in a certain situation and follow a favorite character's movement through space and time, thus participating in the process that lies behind my shooting sessions. Rosignano Session is a symbol of how humanity keeps moving forward, despite all circumstances.
The digital file comes with a physically printed gift – a paper version of the photo session composed of thirty-six pictures 45×33,5cm (17,7"x 13,1"). This accordion-style publication can be viewed as a book or as a circular and continuous exhibition, passing from photo to photo."
by Costanza Baldini and Lorenzo Guasti, Un nuovo Rinascimento dell'arte: la rivoluzione degli NFT passa dalla Toscana, intoscana, February 14, 2021.